Greetings once again from the Bitcoin Today Coalition! Hopefully, your summer's been a good one so far.
Ours has been great and we have a lot to fill you in on this month. The team's been busy as usual, with a lot on their upcoming schedules as well.
To get started… any chance you attended Mining Disrupt in Miami at the end of July? That's where BTC Chair, Amanda Cavaleri, was joined by board members Alex Brammer and Jayson Browder as well as BTC VETS President Kyle Schneps and others for a panel discussion called The United States vs. Proof of Work: A Miner's guide to getting along with Government.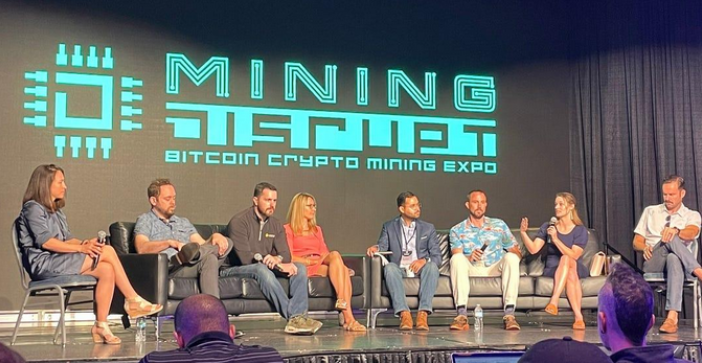 If you missed the panel, don't worry. You can read Alex's takeaways on The State of the Mining Industry after his experiences at the event.
Another thing that happened since our last update is Board President CJ Wilson's latest visit to Washington, DC. CJ had a couple of awesome meetings with House of Representative members and their staffers. Seems there's lots of interest in having more conversations about the benefits of bitcoin.
And speaking of CJ… if you happen to be in Austin this week attending Bit Block Boom, don't miss his panel discussion Friday afternoon on the topic of Politically Active Bitcoiners.
Then join Board Member Jimmy Song for a Saturday morning session he calls Fiat Delenda Est. If you can't make it in person, no worries. You can watch Jimmy via livestream on Bit Block Boom's Twitter Spaces or Youtube.
And if that's not enough, the team's already hard at work lining up events for next month. Board member Robert Malka will be making his own trek to DC in September. We'll fill you in on how those meetings go in next month's update.
Next, Robert will be testifying live before the Wyoming Select Committee on Blockchain, Financial Technology and Digital Innovation Technology at its September 19 and 20 hearings in Laramie. Those meetings are livestreamed as well. Just pop on over to the Wyoming Legislature's youtube channel to watch.
Then catch Rob the following week as he joins ex-Securities lawyer and philosopher Glenn Sturm for a fireside chat at the Wyoming Stampede Hackathon. With Robert's love of Nietzsche and Glenn's inquiring mind when it comes to bitcoin, you can expect a deep and captivating conversation.
That's it for our August update. As always, you can stay in touch through our Twitter and LinkedIn pages. If you'd like to support us in our mission, you can donate here, or just click the orange Donate button on any page on our website.
Thank you again for your support. We'll be back next month with another exciting update about how the Bitcoin Today Coalition is helping to orange-pill a nation (and beyond).