Hello again from the Bitcoin Today Coalition!
This month's update starts with a brand-new addition to our website. Our BTC VETS Community now has its very own webpage.
The Veterans for Energy and Technology Security community leverages veterans, ex-intel, and national security experts to articulate the national security and foreign policy benefits of the bitcoin network. You can read more about the community and, if you qualify, apply to join here.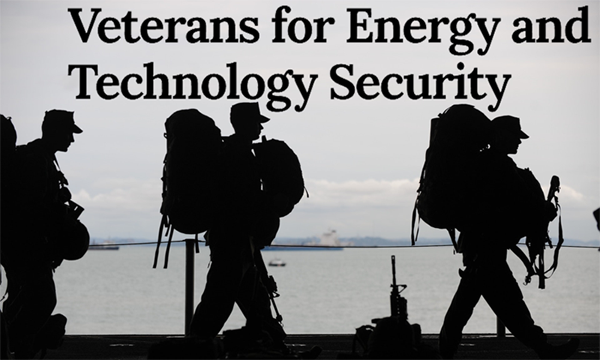 In other news, BTC Board members have been hard at work making the rounds on a variety of podcasts. First, listen in as BTC board member Robert Malka joins John Vallis for a philosophical deep-dive into bitcoin, culture, and authenticity in today's mad world.
In this illuminating conversation, Rob explains the Coalition and our advocacy for bitcoin on both the federal and state levels teaching legislators and regulators the merits of bitcoin. And how — geopolitically — the US needs to be on board sooner rather than later.
Next, board members Alex Brammer and Jayson Browder, along with BTC Advisor and VETS President, Kyle Schneps, join Alex Stanczyk for an episode of Swan's Cafe Bitcoin. Listen in here and skip to 1:29:50 to hear the guys introduce themselves and describe the community.
And speaking of Alex Brammer, join us in congratulating Alex on his new role as Talen Energy's Senior Director of Digital Strategy and Asset Optimization. In this role, Alex will be responsible for integrating bitcoin mining and other emerging digital technologies into Talen's 13-gigawatt generation portfolio. Go, Alex!
That's it for this month. As always, you can stay in touch through our Twitter and LinkedIn pages. If you'd like to support us in our mission, you can donate here, or just click the orange Donate button on any page on our website.
Thank you again for your support. We'll be back next month with another exciting update about how the Bitcoin Today Coalition is helping to orange-pill a nation (and beyond).