Hello and Happy Halloween from the Bitcoin Today Coalition! With election day almost upon us, it looks to be some exciting times as we wait to see how the results unfold. Will it be the shake-up some have predicted? Or business as usual? It won't be much longer now until we find out. In the meantime, here's what some of our Coalition board members were up to in October…
If you were in Charleston on October 6, you may have caught board member Robert Malka's panel discussion at the SC Bitcoin Blockchain Conference. Joined by US House Member, Nancy Mace (SC-01) and others, the conversation covered a Bitcoin, Stablecoin & Regulation Federal Policy Update.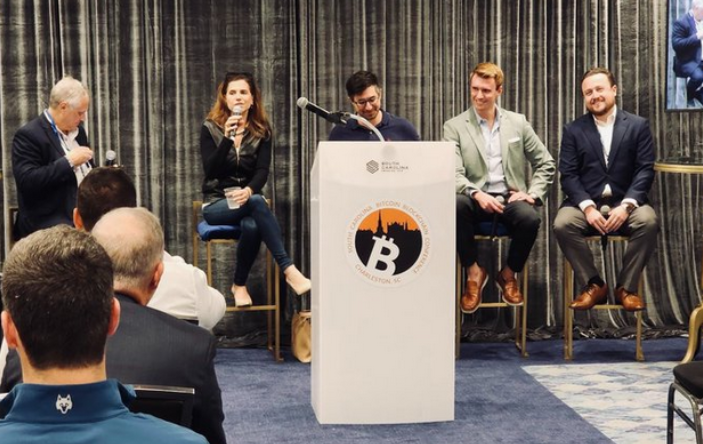 Next, board member Jimmy Song and Rahim Taghizadegan chatted at BTC22 in Innsbruck on October 24. You can watch the recording of their conversation on how bitcoin is moral while fiat is not.
And as promised in last month's update... Jimmy was one of the featured keynote speakers at the Plan B Conference in Lugano on October 28. That's where he presented his thoughts on "how fiat ruins everything."
What's up next for Jimmy as he continues his world tour? First, you can find him speaking on a similar topic at the Sats Conference in Sao Paulo on November 8.
Then he's off to Buenos Aries for the 10th Anniversary edition of the Latin American Bitcoin Conference from November 10 through 13. There he'll be speaking about one of the biggest implications of bitcoin... The ethical and technical differences between bitcoin vs traditional money. If you happen to be at the conference, you can catch him on stage Friday morning.
And November looks to be jam-packed for our other teammates as well. Board Chair, Amanda Cavaleri, and Board President, CJ Wilson, will both be speakers at the Pacific Bitcoin in Santa Monica on November 10 & 11. If you haven't already, you can get your tickets here.
The following week you can catch Amanda again at the Texas Blockchain Summit on November 17 & 18. Joining her there will be Coalition Board of Advisors Member, Kyle Schneps. You may already know, Kyle's the Director of Public Policy at Foundry Digital, and the team there is doing great things in the bitcoin space.
As one of the main sponsors of the Summit, Foundry has offered an opportunity for three lucky plebs to have five minutes of stage time to introduce their own innovative policy idea or application. We can't wait to see what concepts they'll share!
That's it for our October update. As always, you can stay in touch through our Twitter and LinkedIn pages. And if you'd like to support us in our mission, you can donate here, or just click the orange Donate button on any page on our website.
If you'd like to get involved and reach out to your own representatives, we make it easy for you to do that on our website. Just head over to our Get Engaged page, where you'll find templates and links to message your Senators and Representative directly.
Thank you again for your support. We'll be back next month with another exciting update about how the Bitcoin Today Coalition is helping to orange-pill a nation (and beyond).